Date/Time

Date(s) - 05/04/2019
7:00 pm - 9:00 pm

Location

Jonathan Fisher Hall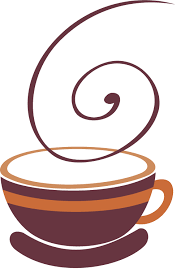 Dolly's Coffeehouse
Opening Night!
Saturday, May 4, 2019 @7pm
Join us for the first "Dolly's Coffeehouse," a fun musical smorgasbord for all ages. 
The first hour will be open mic — all musicians, individuals, or groups are welcome to perform.  A refreshment break will be followed by the featured performer(s). 
Our first coffeehouse will feature Mike and Susie Fay performing a delightful assortment of songs with guitar, fiddle, and voice.  Admission is by donation and will benefit the Dolly Fisher Emergency Fund, which provides heat, electricity, food, and clothing to those in need on the Blue Hill Peninsula.
WHEN:  Saturday, May 4 from 7:00 – 9:00pm, and on the first Saturday of each month.
WHERE:  First Congregational Church of Blue Hill, downstairs in Fisher Hall
HOW:  This is an all-volunteer effort.  If you would consider pitching in with refreshments, set-up, clean-up, hanging posters, etc., please call Hunt or Robert at 374-2027.
If you would like to perform (music, dance, juggling, poetry, etc.), just come a few minutes before 7:00 and sign up to share your talent.